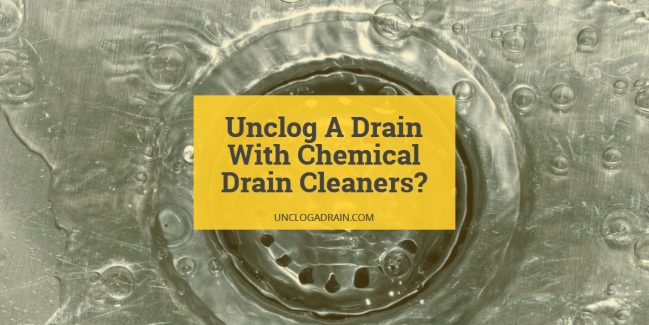 Every drain in your house tends to get clogged, every now and then.
There are a lot of methods to unclog the drain starting from a simple baking soda and vinegar solution to wet vacuum or suction machine.
A chemical drain cleaner is the one which dissolves the clog in the drain and opens up the path for water drainage. This article will talk in detail about the steps needed to unclog a drain using chemicals.